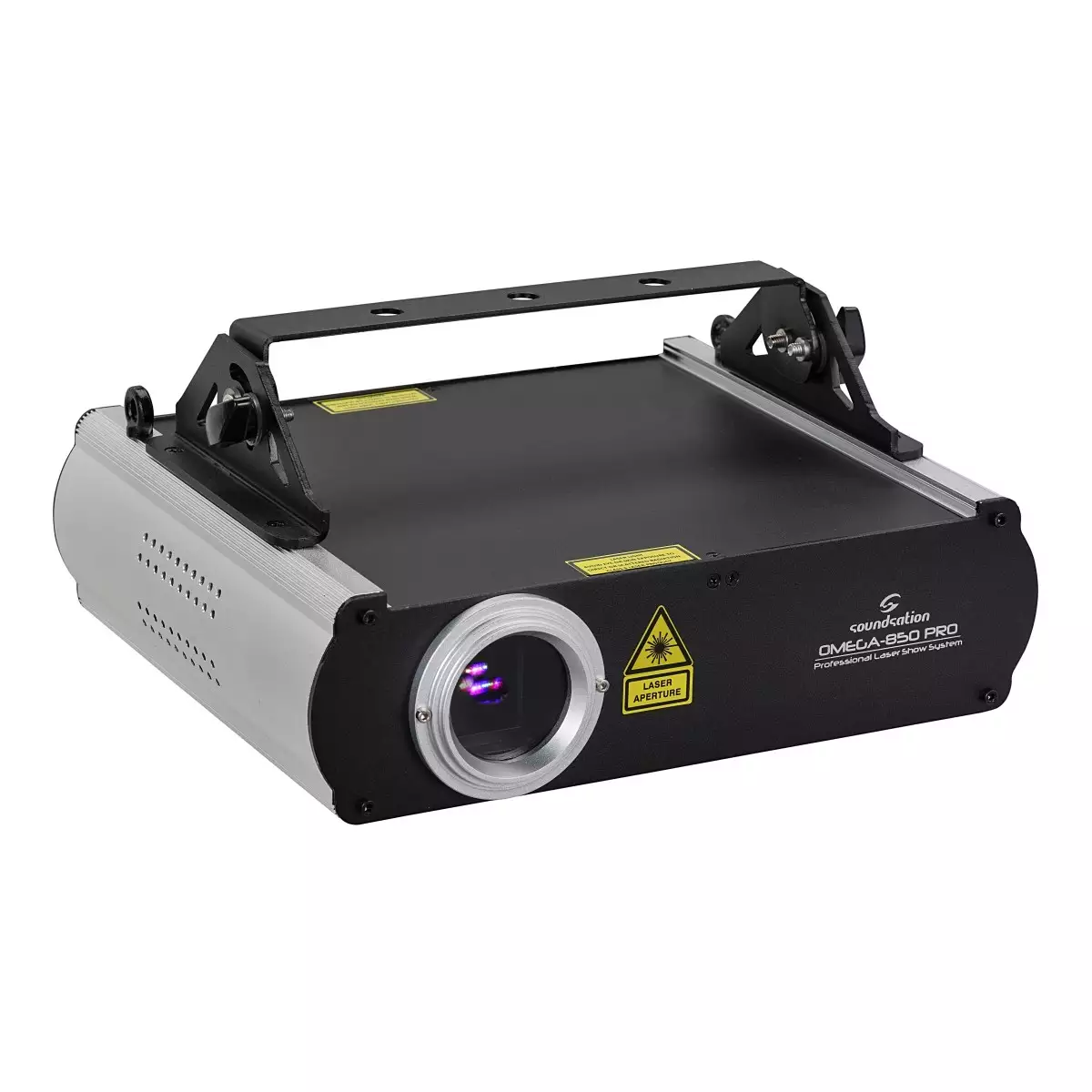 850mW Professional Graphic Laser with ILDA® and SD-Card
SOUNDSATION OMEGA-850 PRO is a professional Class 4 graphic laser projector based on latest scanning laser light technology.
It features high-quality LED RGB laser emitters and fish-eye lens that produce bright laser beams with light angle of almost 180°. LCD control panel assures fast operation, making complex professional laser accessible to everyone.
ILDA connection to PC and to other ILDA-standard laser units as well as the SD-Card slot open to users' creativity quite infinite possibilities of use.
This laser light is the right choice for all those professionals, light designers and rental companies who need a reliable and versatile instrument for graphic laser effects.
LASER OMEGA-850 PRO:
PRICE:
€ 50 per day
(without VAT, transporte)