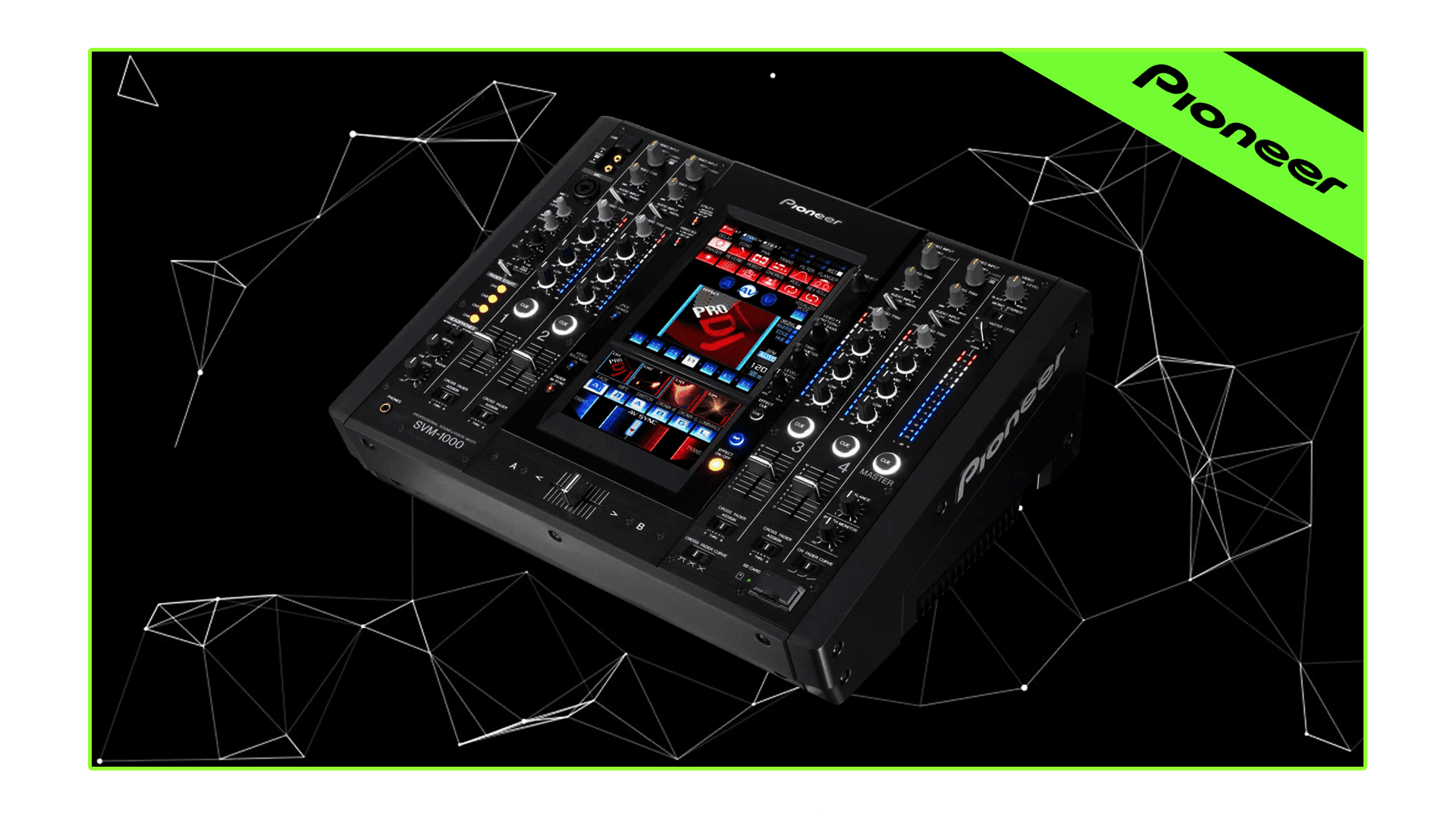 Features PIONEER SVM 1000 Mixer:
Designed for use with our DVJ-1000 DVD/CD decks, the SVM-1000 gives you comprehensive control by synchronising both audio and video elements of your performance.
Even audio-only DJs can easily add visuals synced to the music from the SVM-1000's built-in visualiser capability.

Complete with LCD touch panel, an impressive range of effects and 96 kHz/ 24-bit studio sound quality, the MIDI assignable SVM-1000 functions in a similar fashion to our acclaimed DJM series; which for DJs mean that the doors to full-on AV freedom are now fully open!

DJs and VJs have worked together to deliver immersive AV experiences for decades, and of course it is natural that the two art forms are so closely interlinked.
Our revolutionary DVJ-X1 brought the two crafts closer than ever before in 2004, as the world's first DVD decks opened up VJing to DJs.

However, a major stumbling block for many was the lack of a simple and easy-to-use AV mixer; DJs and VJs had to use separate mixers to blend sound and vision.

Now the super-versatile SVM-1000 has the power and technology to change all that.
Developed with input from leading DJ and VJ artists this mighty mixer works perfectly in both audio and AV set-ups.

For many artists this mixer will be the missing link they have been waiting for. DJs and VJs around the world now have the potential to explore new avenues of creativity!
PIONEER SVM 1000:
PRICE:
80 € per day
(Excl. VAT, transport)